Local Partnerships Support The Needy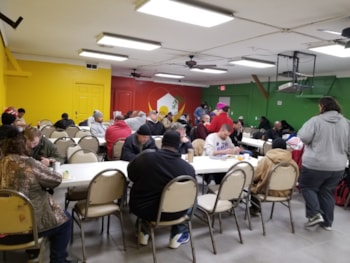 We have partnered with Seven Pillars a support group that feeds the homeless, giving monthly contributions and other contributions as the needs arise from our business (The Peters Group LLC), for the past seven years. This continues and we are excited to be a part of this noble and worthwhile effort. It truly is more blessed to give than to receive. Contributing to help alleviate the needs of others who for many reasons happen to be left behind is something that we feel a strong sense of passion for.
The humanity of every human being for us is important and should be elevated. We are strongly convinced that had situations in many of our lives been adversely different, not to mentioned where we were born, we would all be in similar situations. It's incumbent on us to look out for our fellow men and not look down; as the value of every human life is of inestimable value.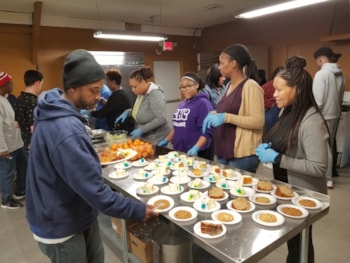 With that we feel fortunate to be a part of adding dignity to the lives of others. In addition we also provide clothing and any other needed accessories essential for the enhancement of living situations such as furniture. Christmas morning for a few years would see us sharing the gift of a hot meal on a cold day with all the other trappings of the day present, however for others needing a hot meal and to know that others care at a time like this, nothing is more impactful. It has been our immense joy to spend part of our Christmas day caring for others before spending the rest of the day with our families. If anyone as ever spent the Christmas morning helping others it's an experience you will never forget and you should try it.